Meat Retail Prices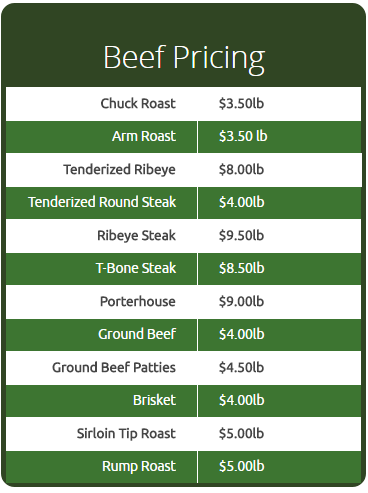 We also have a Beef Bundles which includes:
4 – Chuck Roast
1 – Arm Roast
10 – packages of Ground Beef
6 – Tenderized Ribeyes
Estimated Cost: $120.00
Sale Beef 1/4, 1/2, or whole. Call for pricing.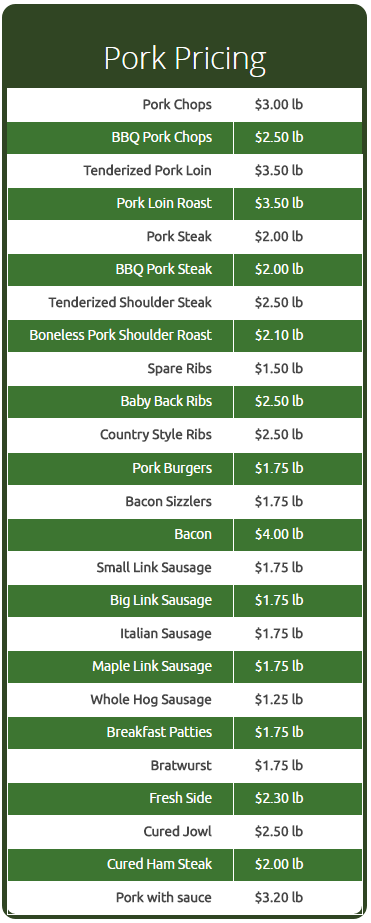 We also have a Pork Bundle which includes:
5lb – Pork Chops
5lb – Pork Steaks
6lb – Sausage
6lb – Pork Burgers
Cost: $40.00
Meat Retail Prices for Half or Whole Sale Hog $1.50 or less. Call for pricing.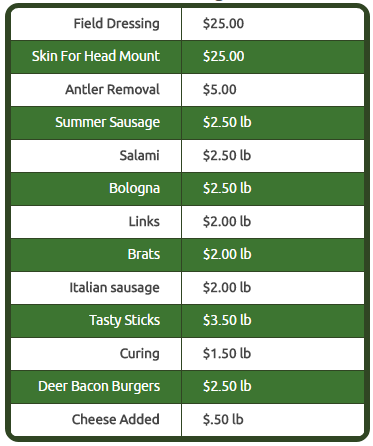 Deer left after February 28th will be donated to
Sportsmen Against Hunger
.
*Meat Retail Prices includes Skinning, Deboning Steak & Roast, Vacuum Packed, Boxing & Freezing